BC Proposes Spill Regulations in relation to West Coast Environmental Health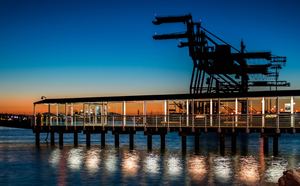 The proposed spill regulations that British Columbia wants to introduce could have an impact on the Trans Mountain pipeline expansion.
British Columbia has vowed to restrict expanded shipments of diluted bitumen from Alberta's oilsands until it is satisfied that any spills can be cleaned up successfully. This has put a potential block on Kinder Morgan's Trans Mountain Expansion project.
The restriction was included in proposed spill regulations that were unveiled by the Ministry of Environment. They include requirements for spill response times, geographic response plans, and restitution to local communities.
New BC Spill Regulations Welcomed by Trans Mountain Opposition
The proposed spill regulations were welcomed by the Trans Mountain opposition. Jessica Clogg, executive director of West Coast Environmental Law said, "this is a wakeup call to Kinder Morgan." Alberta Premier, Rachel Notely, however, said that the regulations were illegal and unconstitutional measures levelled against an already approved project.
Environment Minister, George Heyman said, "this is about the product. We don't have enough information and we need more, and until we have more we're going to restrict any increase in its transportation." He was referring to the diluted bitumen and the potential harm from a spill inland or off the coast.
Heyman went on to say, "we know the regulation of vessels is federal jurisdiction, but the impact of a spill on the coastline, that's BC's jurisdiction." He also said that the province was reserving the right to ensure the environmental damage from any spill could be fully mitigated. He said British Columbia would set up an independent scientific advisory panel to make recommendations that respond to the uncertainties around bitumen clean up that was outlined in the 2014 report from the Royal Society of Canada.
While these measures don't refer specifically to the Trans Mountain expansion, the regulations do form the next step in the government's promised challenge to this project. The NDP has declared that the project is not in the interest of British Colombians.
Kinder Morgan was informed of the pending announcement. A spokesman for the company said that the company, "is aware of the government's announcement and will actively participate in their engagement and feedback process." The company also stated that the project had already been granted an environment certificate by BC's previous government that confirmed Trans Mountain had met their specifications including conditions for establishing "world-leading practices" for spill response.
Project Supporters Vocal in Their Responses to Heyman
Other supporters of the Trans Mountain project were more vocal in their criticism of Heyman's move.
Chris Gardner, CEO of the Independent Contractors and Business Association of BC said, this is a simply a stall tactic meant to flout the federal government's jurisdiction. It's time for Prime Minister Trudeau to act."
Greg D'Avignon, Business Council of BC CEO questioned whether British Columbia has jurisdiction to limit shipments of "a federally regulated product through a federally approved piece of infrastructure." He also stated that this may damage BC's reputation as a place to do business.
The Canadian Energy Pipeline Association said BC's announcement was another transparent attempt to frustrate a major energy infrastructure project.
British Columbia does have jurisdiction under the Environmental Management Act to regulate substances that can potentially harm the environment. The province has said that they are going to look after the health and safety of British Columbians and the environment and the spill regulations are a part of a package of broader measure anticipated to assure that they are not approving things that can't be cleaned up.
These regulations could mean that even if the Trans Mountain project is completed, it may never be able to turn the taps on.
What Happens Next?
The enhancements to the Environmental Management Act include new preparedness, response and recovery requirements. Ministry staff met and engaged with First Nations, local governments, federal partners, and stakeholders from October to December 2017 to explain the new requirements and get feedback.
Starting in February 2018, Ministry staff will engage with First Nations, local governments, federal partners and stakeholders to discuss phase II regulations.